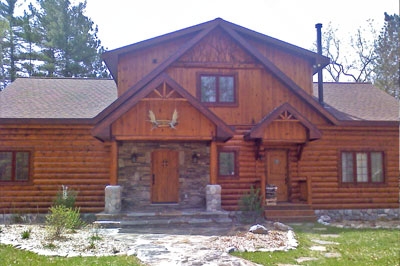 Kuckkahn Construction Services
We are a full service residential/light commercial building contractor.  We take on all types of projects, from totally new construction to additions and remodeling of existing structures.  We have experience with all types of construction from that small rustic log cabin (log work being our specialty) to the family lodge and corporate retreat.  We have worked with all construction types:  full log, contemporary, ultra-modern and everything in between.  We have completed projects featuring garages with finished living spaces above, elaborate decks and outdoor living spaces, sunrooms and boathouses.  In every project we undertake, we are proud to live up to our motto:  Quality Craftsmanship You Can Count On.  We take our attention to detail very seriously, working closely with our customers so that the finished product reflects the home they had envisioned.   When customers are far away, we keep in touch through e-mail, phone and pictorial documentation of construction progress.  Most of our customers reside in other parts of the country, even overseas, while we build their Northwoods home.
Residential Construction
Everyone has a vision of their dream home.  We work with you from that first visit to a building site, to the final walk-thru of your new home.  We work with the finest draftsmen and architects to put your vision on paper in the form of a workable plan, down to the smallest detail.  We strive to work within your budget to make those plans a reality, making suggestions for cost cutting measures if necessary and working with you to enhance your ideas further.  We can tour similar homes we have completed for further ideas and to show you our attention to detail, which is evident in all our work.  "Quality craftsmanship", our motto since the beginning, can be hard to find these days.  We take pride in each project we undertake and it shows in the finished product.  We work with local suppliers and subcontractors whenever possible.  We feel personal contact with our suppliers is very important.  We have had working relationships with the majority of our subcontractors for many years.  They are chosen not only for the quality of work they do, but also for their reliability and follow up after the project is completed.    We strive to make your project as seamless and as stress-free as possible, even though you may not be able to be present during the entire time.  Many of our customers have become close friends, and through their referrals, we have built homes for their acquaintances and associates.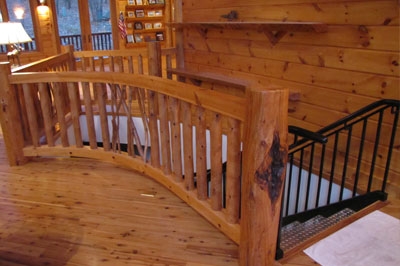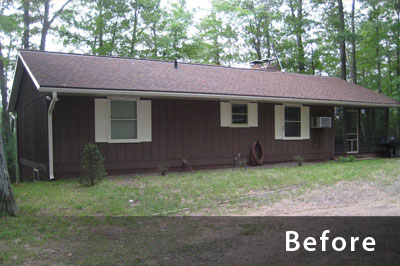 Remodeling & Additions
Perhaps you have found that perfect cabin or lodge in that perfect spot.  All it needs is a little "tweaking" to make it just right.  Maybe it just isn't big enough for your growing family or perhaps part of it just isn't up to your standards.  We can work with you to add on to an existing structure so that no one will ever know it wasn't just the way it is post addition as when it was first built.  We can match the existing style, right down to matching stain and paint colors, trim and paneling.  What about that remodeling project?  We will work with you to make the changes you have in your head into a reality, even if that entails a complete makeover.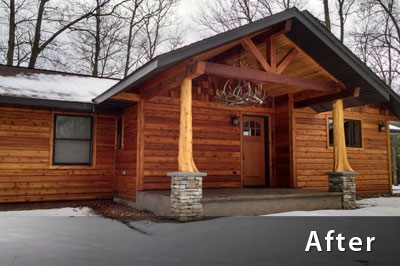 Commercial Construction
We do light commercial work, specializing in that "northwoods look".  Many of the projects we have completed are familiar landmarks in the area, including "51 Centre", "47 Centre", and the stonework on the new Peter Christianson Dental Clinic in Lac du Flambeau, to name just a few. We work closely with the customer to ensure that the finished project meets all of their expectations.